Western Australia provided Australia's Birdman Sean Dooley with an amazing start to his national #AussieBirdCount tour.
Before @Twitchathon begins day 3 of his national #AussieBirdCount tour, here's a quick look at his counts in #perth pic.twitter.com/ypfdnsvSvR

— BirdLife Australia (@BirdlifeOz) October 16, 2017
Joined by other BirdLife Australia members at Bibra Lake, the squinting sun gave way to a brighter and clearer view of the beautiful distinct species of birds on show minutes from the CBD. Sean wandered through Western Australian eucalypt woodlands, searching through the canopy for birds. Enthusiastic twitchers stood glued on their feet in order not to miss a count.
At the end of day two, the Birdman had sighted 86 species and counted 917 individual birds.
Sean ended his second day of counting by adding 11 species to his list in a count in the Alice Springs airport carpark.
Second stop of #AussieBirdCount National Tour-Alice Springs. An airport carpark count added 11 species to the tally! https://t.co/6QcSd6VwS3 pic.twitter.com/XKQp5JRHr0

— BirdLife Australia (@BirdlifeOz) October 17, 2017
Sean began his third day with Northern Territory bird watcher Amanda Lilleyman looking at shorebirds and Mangrove sites in Darwin.
His top-end adventures continued on a bird date with ABC Darwin's Lyrella Cochrane.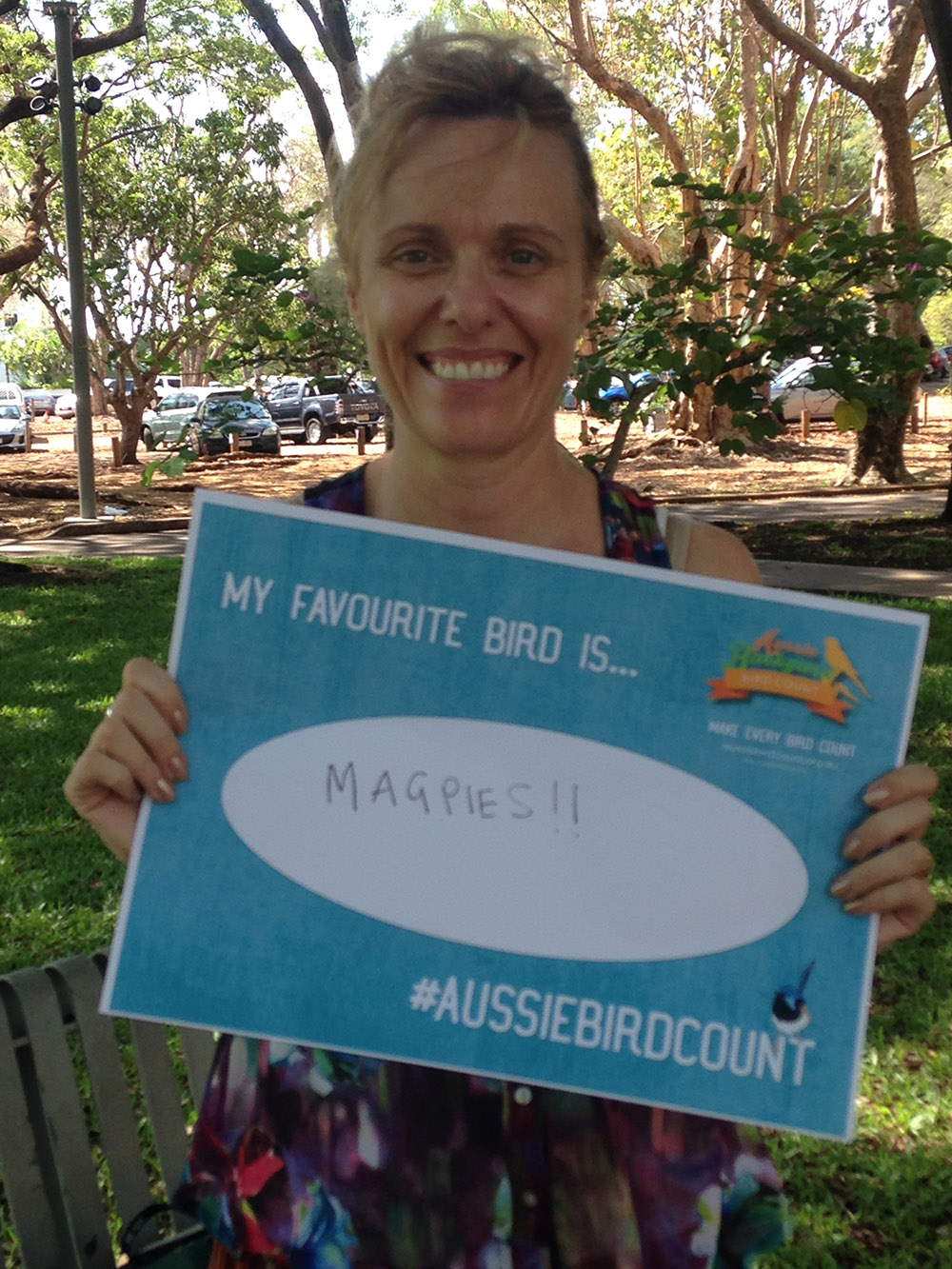 Join Sean and other Bird Lovers as his national tour heads to Brisbane, Sydney, Adelaide and Melbourne.