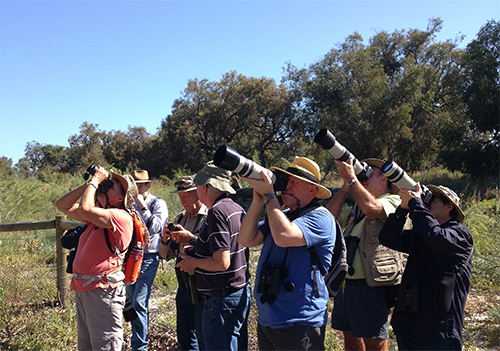 Australians will spend an increased amount of time outdoors this week counting birds for BirdLife Australia's Aussie Backyard Bird Count, which runs until Sunday 27 October.
With the aim of counting 3 million birds in 7 days, BirdLife Australia is calling on all Australians to head into their local green spaces and spend 20 minutes looking and listening for birds and recording their counts via the specially designed app.
More than 450 schools and 90 councils have already registered to be part of the Aussie Backyard Bird Count, joining thousands of Australians in this important citizen science project that helps assess how birds are surviving in urban areas.
While the Aussie Bird Count provides important data, it also delivers a wide range of benefits for all participants including improved wellbeing and mindfulness, an opportunity to connect with friends and family, and a deeper understanding of the natural world around you.
The increasing number of participants also highlights the growing popularity of bird watching, which is becoming a popular pastime for Australians of all ages and backgrounds – in a country filled with glorious birds.
"Whenever I travel around Australia, I am amazed and inspired by the wide range of people who are discovering, or rediscovering, a passion for Australian birds and bird watching – some you would never expect," BirdLife Australia's Chief Bird Nerd, Sean Dooley said.
"Whether you're new to bird watching, or an experienced bird nerd, I encourage everyone to take 20 minutes this week and help BirdLife Australia get a clearer picture of how birds are coping across the country," the Chief Bird Nerd added.
Also heading outdoors this week are Chief Counters: journalist Chris Bath, radio announcer Myf Warhurst, actor William McInnes, horticulturalist Jane Edmanson, musician John Williamson, and comedian Alex Lee.
The Aussie Bird Count app allows you to take part anywhere—not just backyards, but in local parks, botanical gardens, schoolyards or beaches—wherever you might see birds.
The national total will be updated in real time, and the app allows you to see which species are being seen in your local area.
The only question that remains, will the Rainbow Lorikeet keep its crown as Australia's most counted bird?
Start spreading the word with #AussieBirdCount.