Find out where Gardening Australia's Millie Ross likes to watch birds.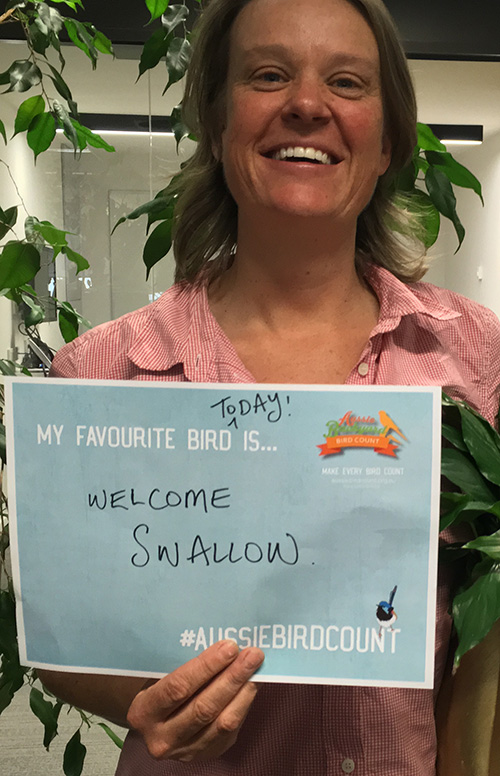 When did you discover your passion/interest in birds?
As a gardener, I am often kept company by a magpie or two, they relish the results of my diggings.  I have loved & respected them since I was a kid growing up in Fremantle, in WA.  The streets are lined with Norfolk Island Pines, so the magpies got up enormous speed trying to bomb us.  We spent entire days mapping routes to outsmart them but most of the time we couldn't.  There was blood!  Bloody legends.
Which Australian bird is your favourite and why?
I'm going to say the welcome swallow, although I do have a few.  I love their movement, picking off insects disturbed as you walk through the grass or swerving into their hidden nest.  My dad was a sailor and fisherman, so they also remind me of him.
Where will you be doing the #AussieBirdCount?
I'm in a relatively new garden in a country town, about an hour north of Melbourne.  I'll start with a count in my little backyard and then head to the river down the road to see who I can spot.  I love the Aussie Backyard Bird Count, it is one of the few times that I actually sit still!