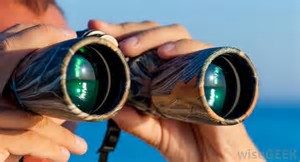 From backyards to balconies, botanic gardens to local parks, thousands of Australians (and their smartphones) will head outdoors next week to count the birds that share their favourite green spaces when BirdLife Australia's Aussie Backyard Bird Count begins Monday 21 October.
With the aim of counting 3 million birds in 7 days, BirdLife Australia is calling on all Australians to download the Aussie Bird Count app and spend 20 minutes counting birds during National Bird Week.
The data collected during this popular citizen science project will help BirdLife Australia assess how birds are surviving in urban areas and reveal which Australian suburb is home to the largest number of bird species.
"In order to get the best picture of what's happening with Australian birds we need to get everyone with a smartphone into their backyards and joining the Aussie Backyard Bird Count," BirdLife Australia's Chief Bird Nerd, Sean Dooley said.
"It's up to Australians of all ages and backgrounds to help count as many birds as we can during National Bird Week and find out what types of birds are living in our backyards and local parks," the Chief Bird Nerd added.
Counters will join a group of well-known Australian bird lovers appointed as this year's Chief Counters including journalist Chris Bath, radio announcer Myf Warhurst, actor William McInnes, horticulturalist Jane Edmanson, musician John Williamson, and comedian Alex Lee.
In 2018, Australian birdwatchers recorded more than 610 species, with the Rainbow Lorikeet, Noisy Miner and Australian Magpie remaining Australia's most counted birds.
Changing conditions around the country, including droughts and increased urbanisation, could see an upset to the most counted species, with a larger number of desert birds expected in urban areas.
The updated Aussie Bird Count app allows you to take part anywhere—not just backyards, but in local parks, botanical gardens, schoolyards or beaches—wherever you might see birds.
The national total will be updated in real time, and the app allows you to see which species are being seen in your local area.
Start spreading the word with #AussieBirdCount.