When we first saw the Instagram account AustralianBirdOutfits, we were hooked on the look. Outfits inspired by birds. It's genius.
This Bird Week, we're teaming up with the brains behind the Instagram account to run a brand-new competition. To enter, just put together an outfit inspired by an Aussie bird of your choosing and send us a picture.
Entries will be judged by Instagrammer extraordinaire AustralianBirdOutfits herself, along with BirdLife Australia's own Urban Birds Program Manager (and connoisseur of fine plumage), Dr Holly Parsons.
Rules:
Competition is open from October 1, and will close 11:59pm on Sunday October 24  
Include a photo of your outfit plus the bird that inspired it  
Aussie birds only  
One entry per outfit (but you can enter as many times as you want) 
Open to all Australian residents  
By entering the competition, you give us permission to re-share your photograph  
How to enter:
Instagram and Twitter: Using the hashtag #AussieBirdOutfit, upload a photo of yourself in your bird-inspired outfit. Don't forget to tag us @birdlifoz!
OR
Email: Using the subject "Aussie Bird Outfit", email us at birdweek@birdlife.org.au to submit your entry
We will contact the winner on the platform they used to enter, and also share the winning look on the Aussie Backyard Bird Count website and our social media.
Remember: no need for a beak! You're not dressing AS a bird – you're dressing as a human inspired by a bird.
To see how it's done, check out AustralianBirdOutfits on Instagram.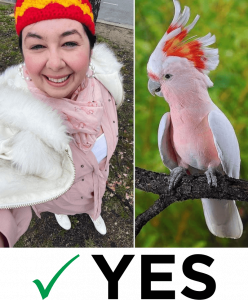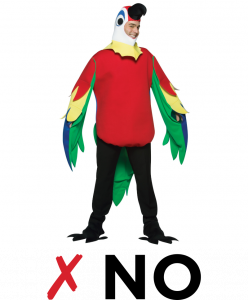 The prize
The winning bird-inspired fashionista will win a large digitally printed Kookaburra scarf from the lovely folks at Wildlife Scarves! Valued at $165, Wildlife Scarves are limited edition, lightweight, oversize, cashmere blend scarves featuring the superb wildlife photography of Warren and Jill Wilson. ​
These exquisite scarves are designed to be worn anywhere and at anytime. The perfect companion, a Wildlife Scarf will keep you warm when it's cold, protect you from the sun when it's hot and most importantly, a Wildlife Scarf will add style to whatever you wear.