BirdLife Australia jumps on board with Yarra Trams
There's nothing more iconic in Melbourne than its trams, and now one of them is decorated with some of the city's most iconic birds, thanks to a collaboration between BirdLife Australia and the 2021 Yarra Trams Community Partnerships Program.
BirdLife Australia — Australia's oldest national bird conservation organisation — began in Melbourne, and in 2021 is celebrating 120 years of working to enjoy and protect Australia's birds.
To celebrate the 2021 Yarra Trams Community Partnership Program theme of 'a more sustainable Melbourne', one of Yarra Trams' fleet has been decorated with vivid images of Peregrine Falcons, Sulphur-crested Cockatoos, Galahs, Tawny Frogmouths, Yellow-tailed Black-Cockatoos and a Laughing Kookaburra — all Melbourne favourites — and all in anticipation of the 2021 Aussie Backyard Bird Count.


"BirdLife Australia is thrilled to have the opportunity to collaborate with Yarra Trams and share some of Melbourne's favourite birds with the community," said Sean Dooley, BirdLife Australia's National Public Affairs Manager.
And Melburnians will have a wonderful opportunity to see all these birds (and many more) in the flesh, simply by taking part in BirdLife Australia's upcoming Aussie Backyard Bird Count, one of Australia's biggest citizen science activities.
This fun activity encourages people of all ages and abilities to head out into their favourite green spaces to record the birds they see around them, whether it's a Peregrine zooming above the city skyline, a flock of black cockies lazily flapping past, or a frogmouth pretending to be a branch in any one of Melbourne's parks and gardens.
"During lockdown, so many people were delighted to discover the birds that regularly visit their backyards," Sean said, "and record numbers of people took part in last year's Aussie Backyard Bird Count. They counted more than 4.6 million birds!"
"Now that people are on the move again, they can head out to more distant green places around Melbourne to get involved and look for birds, and they can catch the bird tram to get there!"
Keep an eye out for the BirdLife Australia tram No. 3033 and its birds — which can be seen humming along Routes 48 and 109 until September.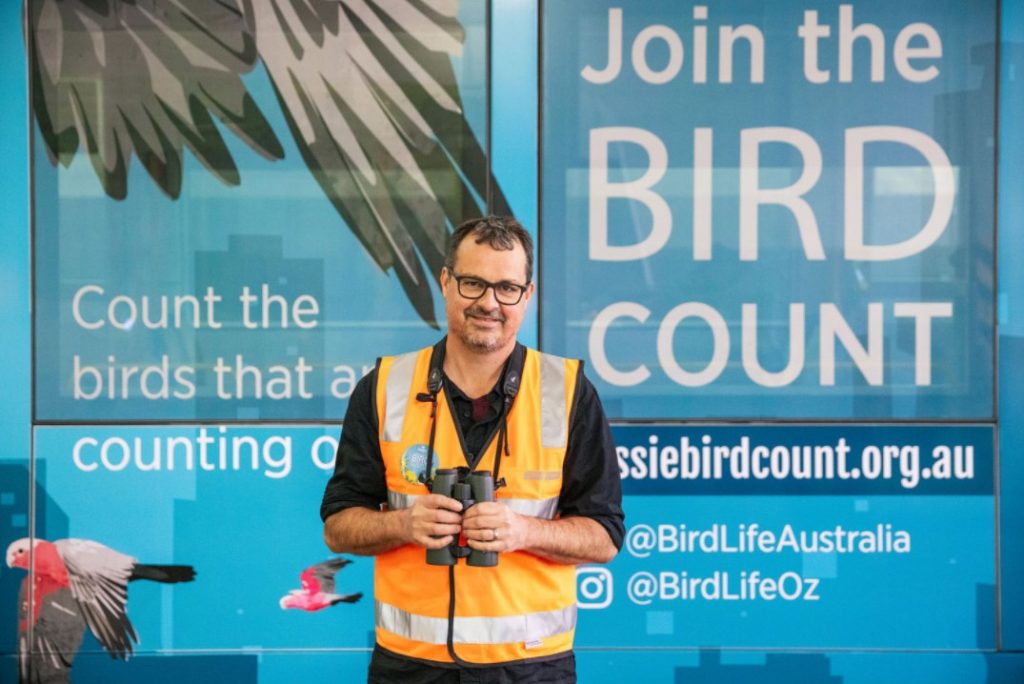 Photos © James HH Morgan