From The Ground Up: A Bird Week Exhibition
October 19 @ 12:00 pm

-

November 5 @ 4:00 pm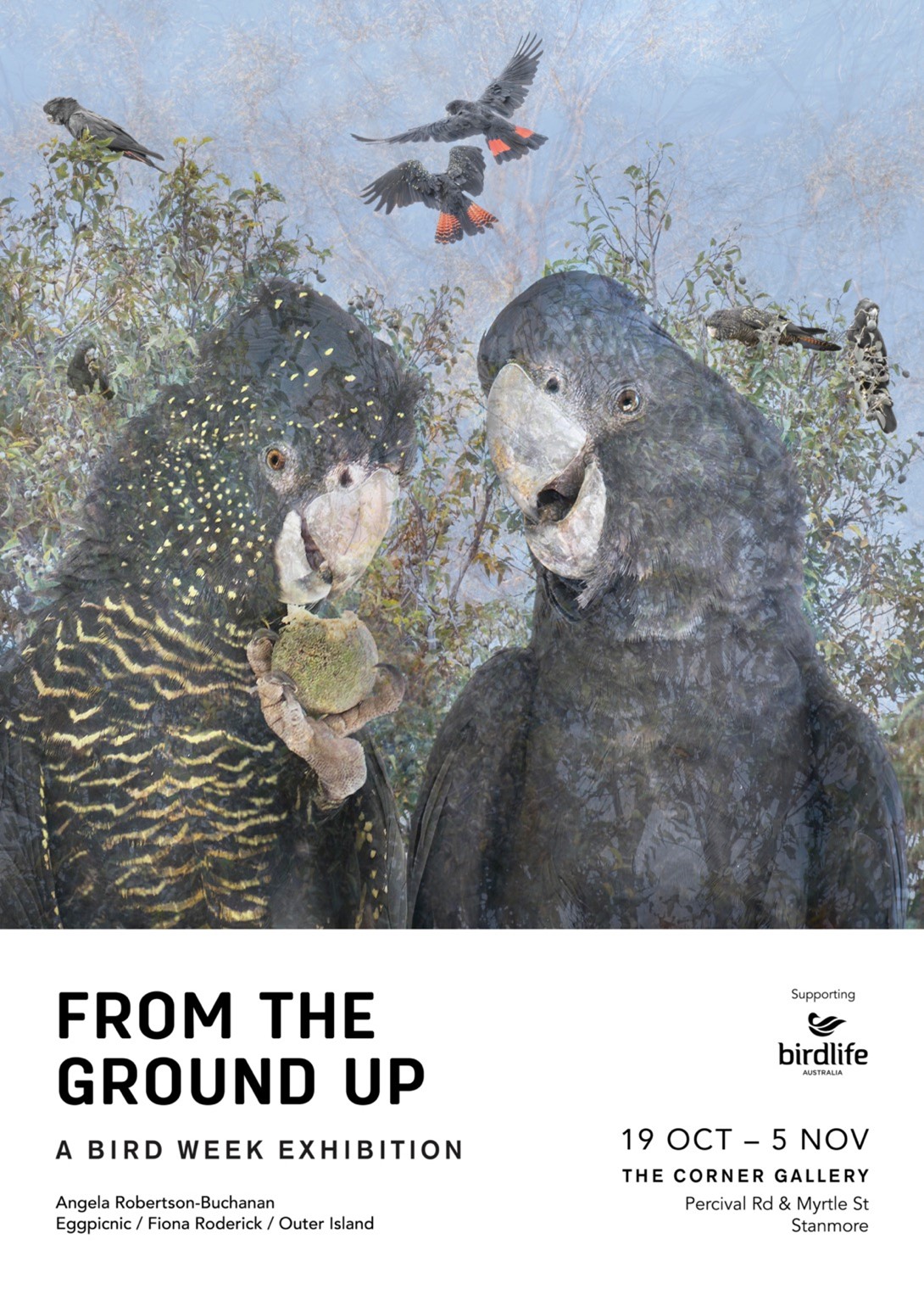 The captivating relationship between birds and trees is an intricate and mutually beneficial connection that exists between these two natural wonders. This bond showcases the profound interdependence and coexistence of birds and trees, underscoring the vital role that trees play in providing shelter, nesting sites, and food sources for a diverse array of bird species. Trees, ranging from ancient forests to intricate understory areas, act as crucial habitat providers. Birds, in turn, find solace and security among the branches, hollows, and foliage, using them as safe havens for nesting, roosting, and protection from predators.
Equally significant is the indispensable role of birds in the life cycle of trees, particularly in the remarkable process of pollination. Birds, with their graceful flights and foraging habits, become pollinators as they visit flowers, drawn by nectar, and transfer pollen between plants. This exquisite ecological dance facilitates the reproduction and propagation of various tree species, ensuring the continuity of their populations.
As we delve into a deeper understanding of the harmonious coexistence and interdependence that nature has intricately woven between birds and trees, we gain insights into the importance and significance of conserving both for the well-being of our planet.
Artists:
Photographer Angela Robertson-Buchanan
https://www.angelarobertsonbuchanan.com
Designers – Eggpicnic
Print maker – Fiona Roderick
Designers: Outer Island
https://www.outerisland.com.au
Mixed artist wall to be revealed soon.
20% of sales will be donated to BirdLife Australia, exhibition runs alongside National Bird Week, an initiative to get more Australian's interested in birds.
Exhibition dates:
Thursday 18th October – Sunday 5th November
Official Opening night – Friday 19th 7-9pm
The Corner Gallery,
Percival Rd & Myrtle St
Stanmore (Sydney)
Opening hours:
Thursday/Friday 12-5pm
Saturday/Sunday 10-4pm