Birds in Backyards surveys
Did you love taking part in the Aussie Bird Count? Want to count more birds? Birds in Backyard Surveys might be just the ticket!
Birds in Backyards surveys are another way you can help science by counting birds. In a lot of ways, these surveys are a lot like the Aussie Bird Count… but there's some big differences!
The Aussie Bird Count is like a big census of the Aussie bird population – we do a big count once a year to get bird numbers and locations, but not a lot of detail. This is where Birds in Backyards surveys are different.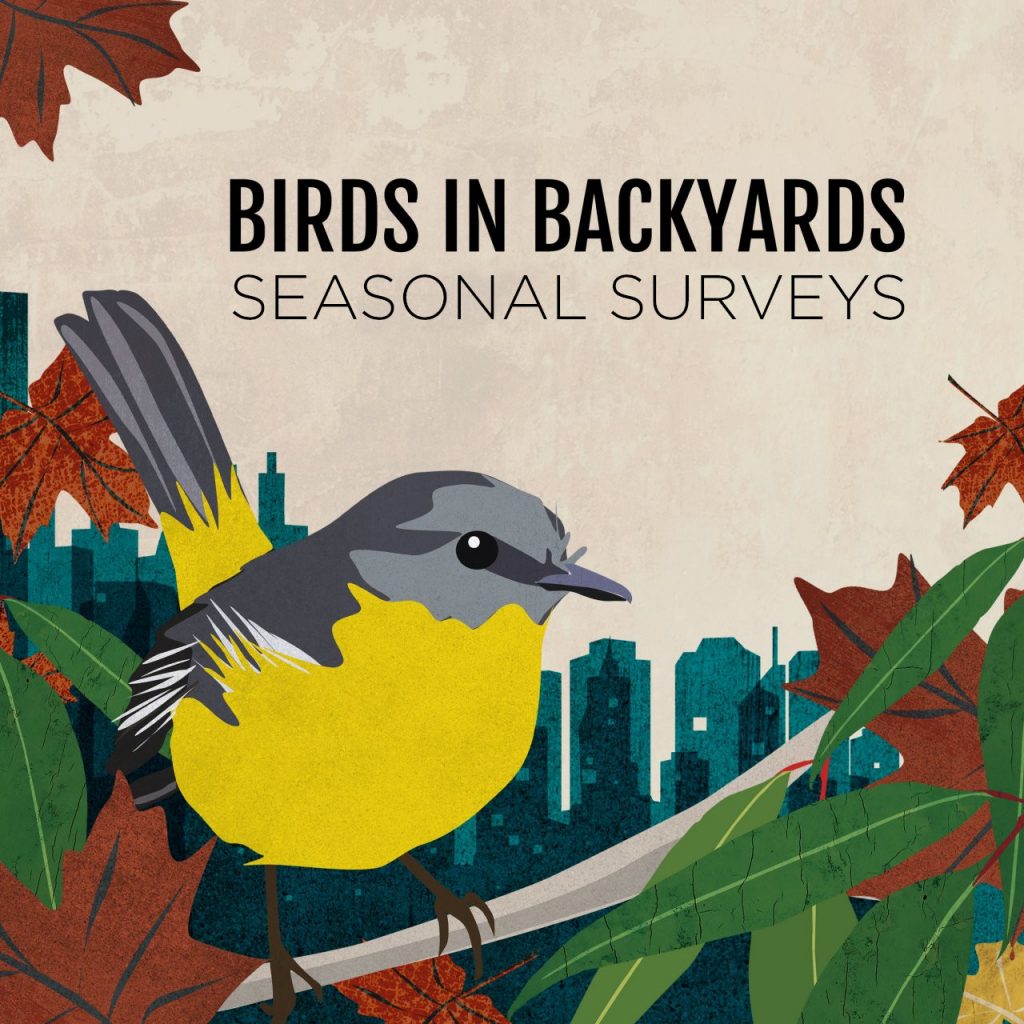 The Birds in Backyards surveys are like a zoomed-in version of the Aussie Bird Count. Counters for the Birds in Backyards surveys do a count once each season, and also provide information about the area the birds are living in – including types of plants, if there are bird feeders or bird baths about, and if there's been any bushfires around.
These surveys form an important part of our research into the birds that live where people live and allow anyone with a backyard or greenspace – large or small, urban or rural – to take part. The aims of our surveys are two-fold;
To monitor changes in the distribution and abundance of either whole groups or individual birds that live where people live. In many cases we can relate these changes to the types of gardens that people own.
To encourage people to take notice of what is going on around them and to connect to their local wildlife.
Birds in Backyards surveys are run quarterly (each season). Submission periods for each season are:
Summer – December & January
Autumn – March & April
Winter – June & July
Spring – September & October
All you do is submit at least one 20 min count alongside some information about your garden. Surveying the same garden each season helps us collect important information – and that's just 80 mins per year! All you need to get started is to sign up to Birdata.
If this sounds like something you'd enjoy, let's get started!
If you want more information on the birds that live where you live and how you can help them go to birdsinbackyards.net