You're a Budgerigar!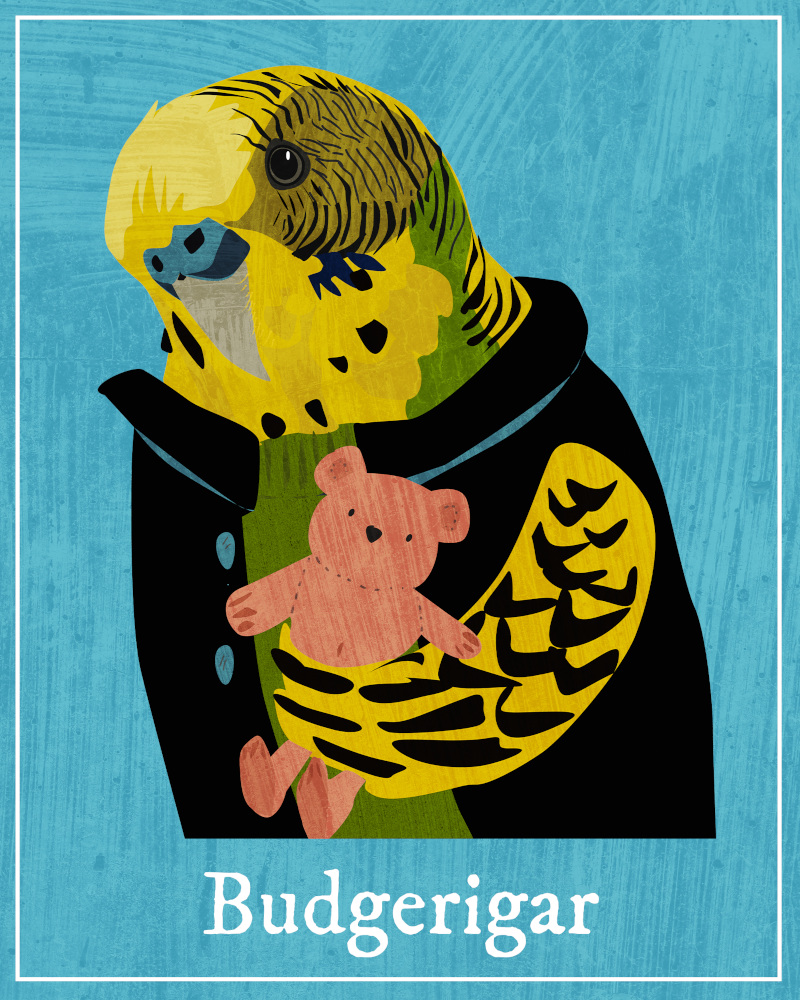 Hello, gorgeous! You may be one of Australia's smaller parrots but you have BIG energy.
Sociable and confident, you hate being alone and are happiest having a drink down at the local watering hole with a hundred or so of your closest mates where you can chat the day away. You typically have a string of admirers because you're beguiling, funny and intelligent, and you love to indulge in a bit of a flirt, but you can be quite flighty and hard to pin down.
You crave companionship and mental stimulation and while you're very friendly, you can be a bit intense. Don't forget it's okay to take a deep breath and let someone else talk for a while.
---
Taking part in the bird count is easy. Just take a seat and admire the birds!
Spend 20 minutes in your backyard, local park, farm, balcony, or anywhere you can see birds, and tell us what you see in those 20 minutes. You can submit your count using the web form or the app – both come with a handy bird finder to help you identify what you see.
Count as often or as little as you like. Some people count multiple times per day, others only once or twice for the week. Every count helps.
---
Budgerigars feed almost entirely on seeds, which supply virtually no moisture, so they need to drink fresh water every day to survive. Part of their daily routine is to congregate at waterholes or tanks with other seed-eating birds, such as pigeons, finches and other parrots.
Some Budgies hover above the water to drink, and a few may even settle on the water's surface. So regular are these daily movements that explorers sometimes followed Budgies because they knew they would lead them to water.
Since its introduction into captivity, the Budgerigar (or 'budgie') has been bred into a variety of colour forms, including pure white, blue, yellow, mauve, olive and grey. In the wild, Budgerigars are small green and yellow parrots, with black barring above, and a small patch of blue on the cheek.
Budgies are classified as secure. They usually live in flocks of up to one hundred birds but this can become thousands after a good rain, when they come together to socialise, court and find food during the abundance.
While budgerigars are secure as a species, there are many other birds that aren't. BirdLife Australia is a science-led not-for-profit organisation dedicated to preventing extinctions of our most at-risk native birds – and we couldn't do it alone.
How we're helping: our volunteers
Volunteers are the lifeblood of BirdLife Australia's conservation work – their projects couldn't go ahead without the invaluable input of the more than 5000 generous people who volunteer their time, efforts and skills. BirdLife's volunteers come from all backgrounds, all ages, with a wide variety of experience – and they all help make a real difference. After last year's interruptions, there's a lot of work to be done! If you want to help BirdLife Australia help birds, their friendly team can guide you towards the right volunteering for you.
To become a volunteer, visit: https://www.birdlife.org.au/support-us/volunteer/
---
Other possible results