You're a Southern Cassowary!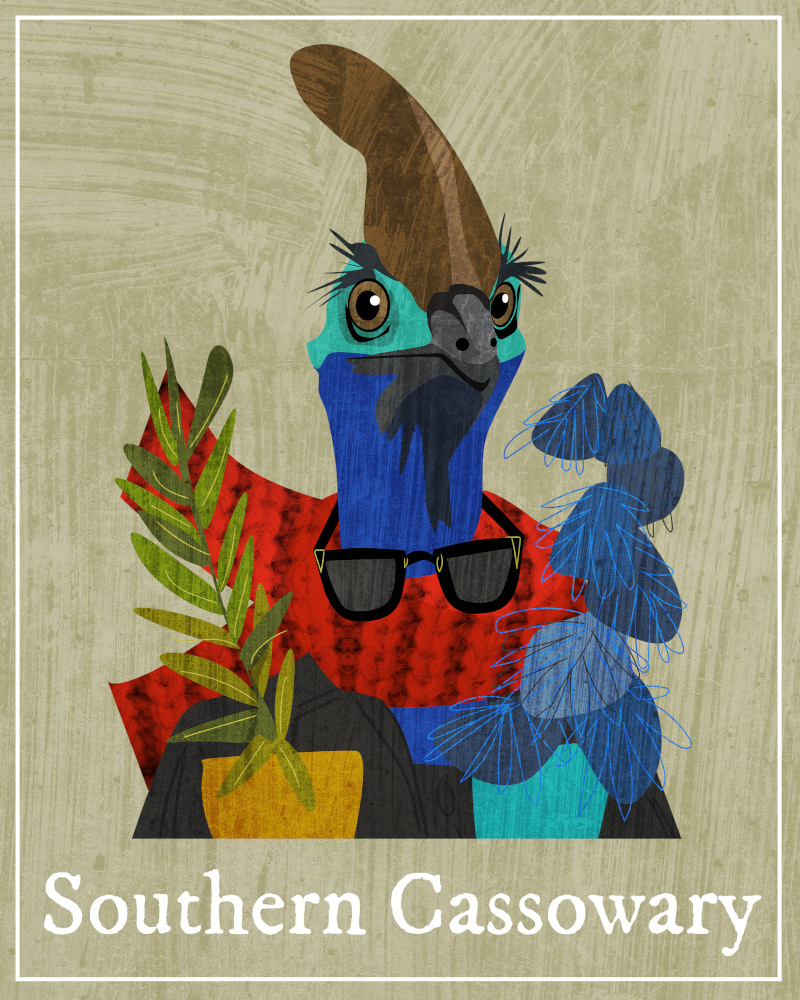 You're sure-footed and confident – and why wouldn't you be? You're the most dangerous bird in the rainforest! You're often described as intimidating, too – but that's only because you're so self-assured and independent, and admirably so.
While you're the solitary type, you're also easily misunderstood: you may flourish in your company, but you're also fiercely protective of your family and loved ones and incredibly loyal at heart. When the going gets tough, you're never one to fly from conflict – and are a force to be reckoned with. In your downtime you're a bit of a homebody and often quite the green thumb – a renowned rainforest gardener.
---
Taking part in the bird count is easy. Just take a seat and admire the birds!
Spend 20 minutes in your backyard, local park, farm, balcony, or anywhere you can see birds, and tell us what you see in those 20 minutes. You can submit your count using the web form or the app – both come with a handy bird finder to help you identify what you see.
Count as often or as little as you like. Some people count multiple times per day, others only once or twice for the week. Every count helps.
---
The Southern Cassowary usually feeds on different types of fallen fruit, picked up from the rainforest floor. After the flesh of the fruit has been digested, the seeds remain intact and are deposited on the ground in lumps of dung. Because the seeds are deposited in their own blob of fertiliser, they are able to germinate quickly, and through this action, Cassowaries assist with the regeneration of the rainforest.
How we're helping: Key Biodiversity Areas
Australia's Key Biodiversity Areas (or KBAs) are places threatened bird species can't live without.
BirdLife Australia's KBA program ensures conservation efforts are directed to where they're needed most – identifying key bird areas and driving effective conservation efforts to monitor and protect birds and their habitats within the local community.
Click here to learn more about KBAs near you.
---
Other possible results