You're a Swift Parrot!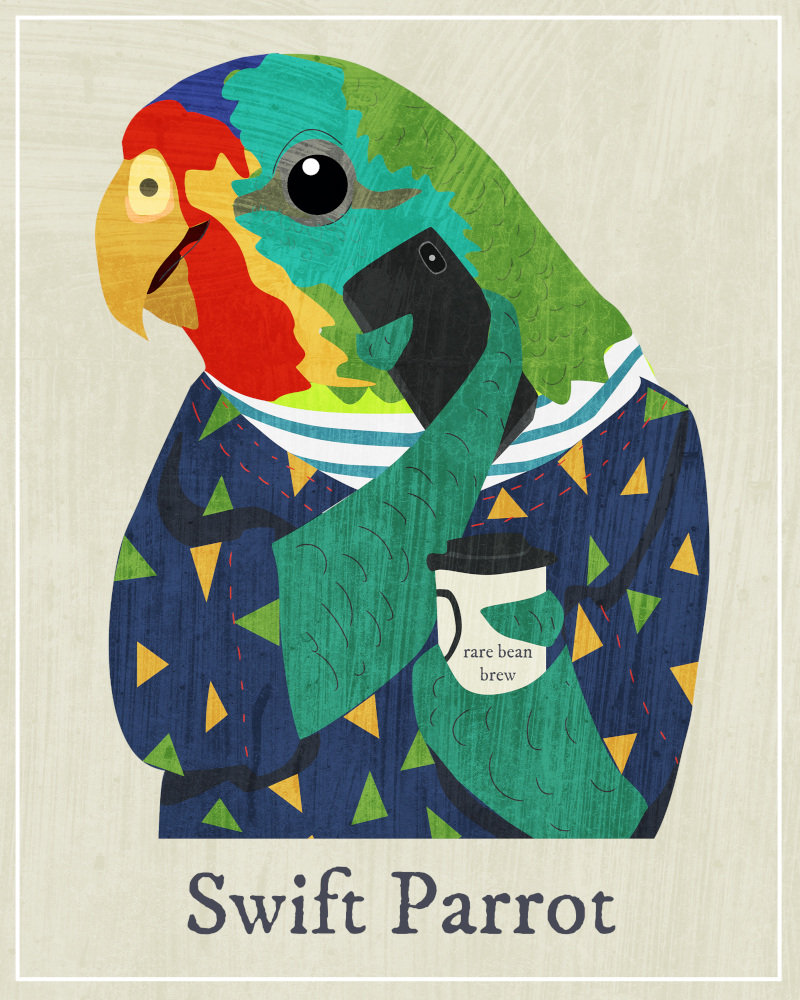 You're a bit of a social butterfly – you make friends easily and are comfortable in a crowd. You're very chatty and high-energy but can be very hard to get a hold of and a bit non-committal – sometimes you move so fast you're a blur of colour! You do often flit about – and while you're very friendly, there's a lot people don't know about you. You are critically endangered, after all.
You love travel – and you see no problem making a long trek to your favourite café. When it comes to food, you have very particular taste.
---
Taking part in the bird count is easy. Just take a seat and admire the birds!
Spend 20 minutes in your backyard, local park, farm, balcony, or anywhere you can see birds, and tell us what you see in those 20 minutes. You can submit your count using the web form or the app – both come with a handy bird finder to help you identify what you see.
Count as often or as little as you like. Some people count multiple times per day, others only once or twice for the week. Every count helps.
---
Swift Parrots breed only in Tasmania and then fly across Bass Strait to forage on the flowering eucalypts in open box–ironbark forests of the Australian mainland. While on the mainland, they are nomadic, spending weeks or months at some sites and only a few hours at others, determined by the supply of nectar. During dry years, when the eucalypts' flowering is poor, Swift Parrots are forced to travel far and wide to find sufficient food, and may congregate into large flocks at sites where it is available.
How we're helping: Act for Birds
The Critically Endangered Swift Parrot is a migratory bird too – one of only a handful of migratory parrots in Australia. Twice a year, these remarkable birds brave crossing one of the world's most dangerous bodies of water – Bass Strait – as they migrate from the forests of Tasmania to the mainland to feed on the flowering gums along Australia's east coast.⁠
But they have been on a perilous decline over the past few decades, with the latest research estimating that there are around 750 Swifties left in the wild, or even as few as 300 birds. Habitat loss is driving the decline of this critically endangered species, but you can join our campaign to help protect Swifties at: https://www.actforbirds.org/protectswiftparrot
---