Events for October 25, 2020
Events Search and Views Navigation
Ongoing
Bought to you by the Cowra Natural Resource Management Committee and partners, the adorably-named Archibird Prize photography competition is now open for its 2nd year! Entrants can submit up to 10 photos per category (there are 3 categories). Photos must be of wild Australian birds taken within 100kms of Cowra. Head over to their website for more details.
Find out more »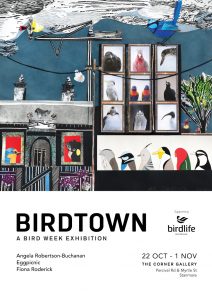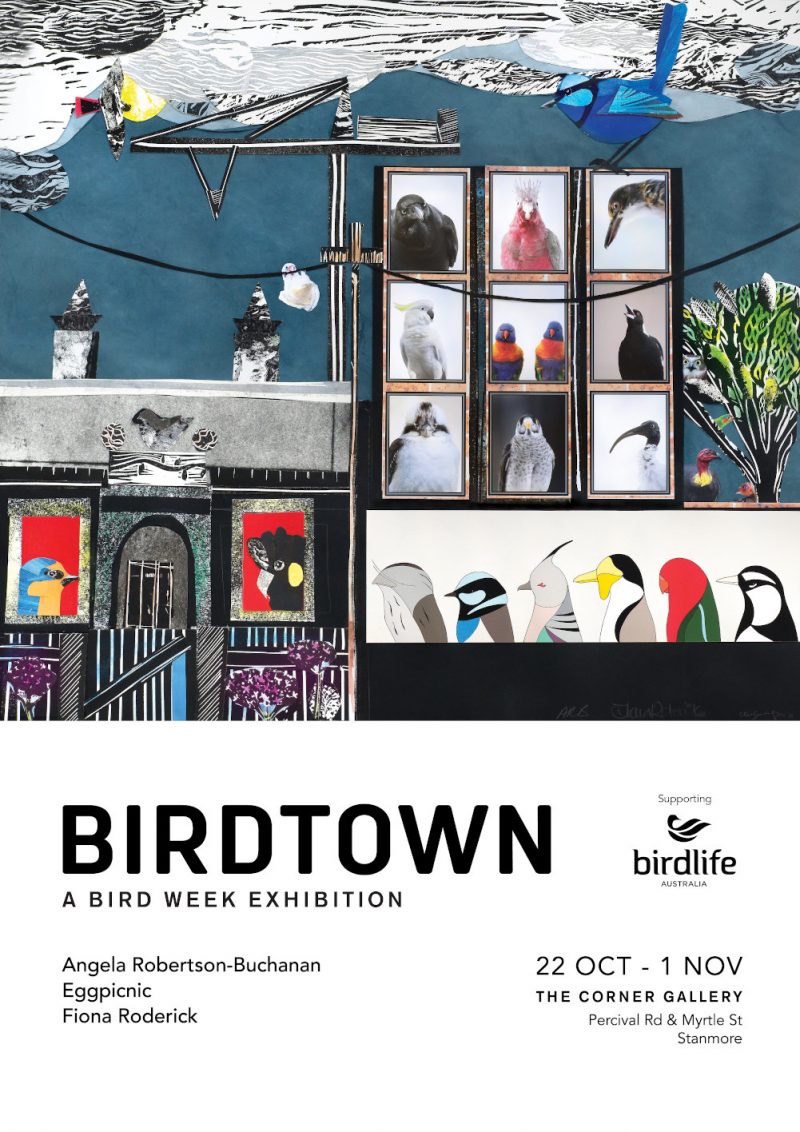 This exhibition celebrates our urban birdlife. With more than 80% of Australia's population living in cities, it might not feel like there's much room for nature. But a stroll through any Australian city proves there's no need to go bush to get in touch with wildlife. However, with rapid urbanisation, they face a great challenge.  Many Australian bird species are declining in urban areas and declining overall. Its more important than ever to research, protect and provide education on the urban birds that surround us. Now more than ever, on behalf of the living world, we need to feel like […]
Find out more »
8:00 am
Our annual breakfast with the birds will look different this year. With restrictions across metropolitan Melbourne late into the year we would like to invite you to take part in Birdlife Australia's 2020 Aussie Backyard Bird Count in replacement of our usual onsite event.
Find out more »
9:30 am
Would you like to improve your bird identification skills, whilst also contributing to citizen science? Join Boondall Wetlands Environment Centre volunteers to participate in the Aussie Backyard Bird Count 2020, an initiative of Birdlife Australia. The Bird Count is a fun activity for all ages that involves observing and counting the birds in your local area. By using the Aussie Bird Count app to record the birds you've seen within a 20 minute period, you will help BirdLife Australia develop an understanding of current species numbers and their distribution around Australia. Requirements: All children must be accompanied by an adult. […]
Find out more »
Would you like to improve your bird identification skills, whilst also contributing to citizen science? Join environment centre volunteers at Karawatha Forest Discovery Centre volunteers to participate in the Aussie Backyard Bird Count 2020, an initiative of Birdlife Australia. The Bird Count is a fun activity for all ages that involves observing and counting the birds in your local area. By using the Aussie Bird Count app to record the birds you've seen within a 20 minute period, you will help BirdLife Australia develop an understanding of current species numbers and their distribution around Australia. Requirements: All children must be […]
Find out more »
+ Export Events